Learn to Identify Birds with the 2015 Great Backyard Bird Count
Do you know which bird species visit your backyard each year? Identifying and tracking birds in your backyard can serve as interesting nature studies and science lessons for your family. Did you know your observations of local birds could also help scientists understand bird populations around the world?
Every February families around the globe are invited and encouraged to participate in the Great Backyard Bird Count. During this annual 4-day event scientists gather data about bird populations throughout the world with the help of citizen scientists.
This is a wonderful activity for families and children of all ages. Together you can learn more about the birds common to your region and share your observations with scientists as they track larger patterns of bird migration and diversity.
Preparing for a Bird Count
We first participated in the Great Backyard Bird Count several years ago while living in Virginia. It was often snowy and cold during the official bird count period so we made sure to fill our backyard bird feeders to help attract birds such as the Tufted Titmouse, Northern Cardinal, and Pileated Woodpecker. We also used binoculars to find and count birds in the woods behind our home.
Now that we live in sunny Florida the types of birds we find in our neighborhood are much different! We maintain feeders and plants in our backyard to attract Northern Cardinals, Grackles, and Doves. We also make trips to local lakes to count the beautiful water birds such as Cormorants, Sand Hill Cranes, Ducks, and Egrets.
In the days and weeks leading up to the count we often take nature walks and use bird identification guides to help us locate and learn more about the birds in our area.
How Families Can Participate in the Bird Count
The Great Backyard Bird Count takes place annually in mid-February (in 2015 the count will take place from February 13-16). Families are asked to count birds in their area for 15 minutes and submit the results via an online form. In 2014 more than 140,000 participants from 135 countries counted more than 4,200 species of birds!
Supplies needed:
Internet access to visit The Great Backyard Bird Count website
Pencil and paper to document data (optional form can be downloaded from the website)
Bird identification resources (online or books)
Binoculars (optional)
Bird Counting Process
Step 1: Visit the website of the Great Backyard Bird Count.
Begin by reading the "Get Started" tab and create an account to officially register for the count.
Review the "Downloadable Instructions" and download the "Optional Data Form."
Step 2: Become familiar with the birds in your region and learn how to identify them. There are many resources available to help identify local birds. A few of our favorites include:
Step 3: Determine where and when you will count birds for the Great Backyard Bird Count. Your family can submit multiple observations – consider counting birds at different times of the day or at different locations around your neighborhood.
Step 4: When the big day arrives get outdoors and count birds! Notice the birds' behaviors, the sounds they make, and their shapes and colors. Use the Data Form to record your findings.
Step 5: Return to The Great Backyard Bird Count site to officially submit your observations. After the event check back with the website to see the 2015 results.
Continue Birding After the Count
Birds are amazing and beautiful creatures so don't let your birding lessons end when the official count closes.
There are several fun ways to continue to learn about the birds that share your habitat:
Maintain your own backyard bird count. Once a month complete a 15-minute bird count. Count, graph, and compare the birds you see throughout the year. Do you see the same birds each month? Do some research to determine which birds spend just a few months in your area each year and which stay year round.
Create a bird journal. Draw pictures of the birds you see, noting their body shape and colors. Research to find more information about each bird and include those details as notes in your journal.
When you travel to different states or regions notice the birds. Are some species the same as those you see at your home? Try to identify species that are unique to the area you are visiting.
Learn to identify birds by their songs and calls.
Add a Birds Unit Study to your homeschool science lessons.
What tips do you have for learning about the birds in your neighborhood?
top photo credit robert korner on flikcr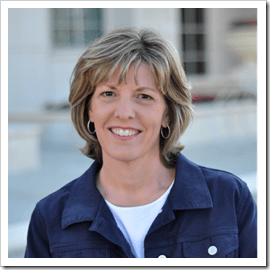 Susan Williams is a wife, mom of two teen homeschooled boys, and a co-founder of
EducationPossible
, a website for sharing creative, hands-on learning activities for middle school. As a veteran educator she has taught in corporate, college, and various homeschool settings. Susan enjoys traveling with her family, sharing ideas with other moms, and helping her children explore the world around them (and as Floridians that usually includes spending time at one of their favorite worlds – Walt Disney World).
This article was written by a Weird, Unsocialized Homeschoolers guest author. See the author's full bio in the body of the post.