4 of the Best Reasons to Homeschool Dyslexic Students
Homeschooling dyslexic students provides many of the modifications and accommodations that help them become successful, confident students.
At four years old, my youngest son could write his name and recite the alphabet. It sounds basic, I know. We all start there when teaching our children the foundations of reading and writing.
But the truth is, beyond these basics, he struggled.
Although he could sing the alphabet song, he could not identify every letter of the alphabet by sight. He could write his name, but often reversed the "y." And, he couldn't read his name when he saw it on a flashcard.
I have several family members who are dyslexic. Everyone told me not to worry.
So, I didn't – at least not at first.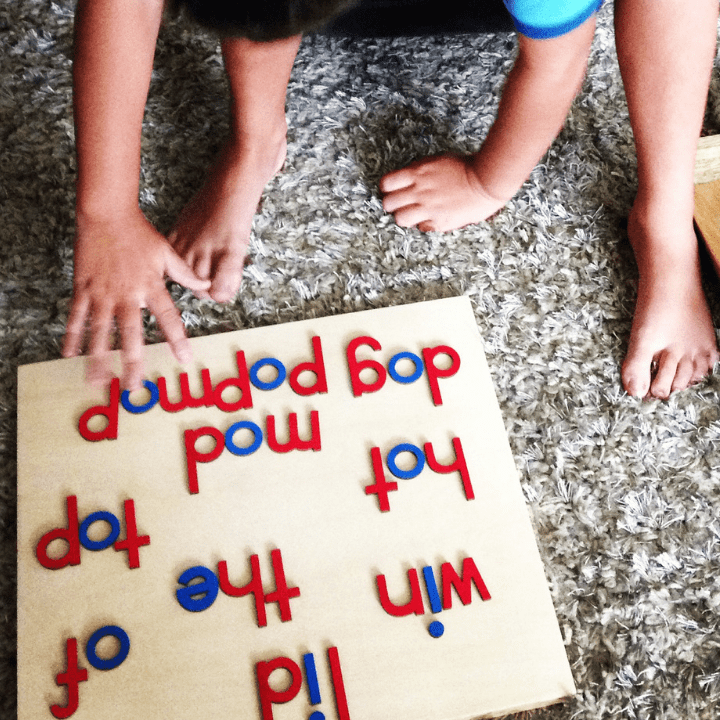 We decided to homeschool before this little guy was even in kindergarten. After a few fun years in a Montessori preschool, he came home for school with his older brother and me.
About a week into our first year, I knew we needed a professional evaluation.
About a year into homeschooling, we finally got one. The results didn't surprise us.
It was official. We were homeschooling a dyslexic child.
After discovering his learning differences, most people assumed we would put him back into school so the "experts" could help him learn to read.
I understood their concerns. I feared I was making the wrong choice and would destroy my son's shot at becoming a successful reader. Eight years later, I can say, without a doubt, that homeschooling was the best choice for him.
Homeschooling directly impacts and accommodates his dyslexia in ways a traditional school never could.
Back when I terrified, I wish I had known the reasons homeschooling is ideal for dyslexic students.
Homeschool Provides One-on-One Instruction for Dyslexic Students
Most dyslexia experts say reading fluency requires systematic, consistent, one-on-one instruction. In a traditional school setting, this usually means pulling struggling students out of class. They spend 30 minutes, twice a week, in a resource room with other struggling readers.
At home, it is every single day, every single reading lesson. Homeschooling meets the learning requirements for dyslexic students better than any other educational option.
Homeschool Education Is Strengths-Based
In my experience, one of the best reasons to homeschool dyslexic students has nothing to do with reading. Homeschooling allows for a strengths-based education where students can progress in ways not possible with a traditional textbook-based, reading-heavy approach.
For example, my child can study every subject in ways that work best for his learning needs. Though technically a sixth-grader, he completes high school level science experiments. He loves books because he listens to them freely on Audible rather than struggling to decipher print books.
Home Education Allows Movement and Tactile Learning
Many dyslexic students also have differences associated with ADHD, my son included. Homeschooling allows us to work with his attention span gaps and constant need to move. We make them part of how he learns at home.
For example, he practices sight words by writing them on the sidewalk in chalk. He jumps back and forth as he reads them. This simple change (vs. the average flash cards) makes a significant difference in his overall retention.
Adding movement and hands-on activities to almost every lesson is a fantastic benefit of educating my son at home.
Homeschooling Increases a Dyslexic Child's Confidence And Self-Perception
Finally, and perhaps most importantly, I know that my son's confidence and self-assurance stem from avoiding dyslexia-related stigma by learning at home.
My son knows about his learning differences and struggles but also recognizes his gifts and strengths. He spends most of his time in the subjects and topics that interest him. He describes himself as "smart" and says he "loves to learn about new things."
This self-perception ranks as one of the best reasons of all to homeschool my dyslexic child.
He was pretty proud of this one. ;
For everyone considering homeschooling a dyslexic student (or currently homeschooling one), please let me encourage you. My experience tells me that homeschooling provides an optimal learning experience for dyslexic students.
What benefits of homeschooling a child with dyslexia have you discovered?
If you suspect your student may have dyslexia, try the free dyslexia screener from Lexercise.
You Might Also Like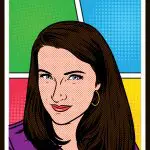 Shawna Wingert is a special education teacher turned writer, speaker and consultant. She is also a homeschooling mom of two brilliant boys with differences and special needs. Shawna has written four books for parents of special needs – Everyday Autism, Special Education at Home, Parenting Chaos and her latest, Homeschooling Your Child With Special Needs. She has also been featured in special needs discussions on Today.com, The Mighty, The Huffington Post and Autism Speaks. You can find her online at DifferentByDesignLearning.com. You can follow Shawna and Different By Design Learning on Pinterest, Facebook and Instagram.