How to Make Swords and Shields
If your kids are history buffs (like mine) you can never have too many swords and shields!
Around our house we must always be prepared to re-enact a famous battle from history. Whether our studies are focused on ancient Greece, Roman soldiers, or the battles of the Middle Ages my kids are ready with the appropriate weapons (don't worry, these are all safe, DIY items).
Over the years we have learned how to make swords and shields from a variety of kid-friendly, usually recycled, materials. With creativity, cardboard, and of course duct tape, history lessons can easily come to life for your family too.
Supplies for making swords and shields
Sturdy cardboard
Scissors
Pencil
Duct Tape
Items to decorate with, such as paint, markers, aluminum foil, etc.
Wooden paint stick
How to Make a Shield
Step 1 – Cut a piece of cardboard to your desired size/shape. We did not have a large flat piece of cardboard for this example so we used the edges of a shipping box and folded them over to make the shield stronger.
Step 2 – Cover the shield with a base coat of color. We used black duct tape, but you could also use paint, spray paint, or markers.
Step 3 – Add a handle on the back of the shield. We used duct tape – we doubled a piece (so it wouldn't be sticky) and then taped it to the back of the shield. You could also cut a piece of cardboard and attach to the back of the shield.
Step 4 – Decorate the front of the shield to fit your "mission". My son used a different color duct tape to add a chevron design to this shield.
How to Make a Sword
Step 1 – Use a pencil to draw a sword shape onto a piece of cardboard.
Step 2 – Use scissors to cut out the sword shape.
Step 3 – Use a wooden paint stick (stirrer) or additional cardboard to reinforce the sword.
Step 4 – Decorate – we used aluminum foil to cover the sword and duct tape to cover the handle. You could use also use paint or markers.
More Ideas and Inspiration
Encourage your children to use their imagination as they re-create famous events from history with these swords and shields.
For ideas about how to use these DIY swords and shields for history presentations and a Night at the Museum Party, be sure to check out Kris' very helpful ebook Hands-on Learning: Cross-Curricular Projects that Make Learning Come Alive!
If your kids are interested in making additional weapons and gear, take a look at these amazing Warfare by Duct Tape tutorials, developed by creative homeschooled teens.
Have fun and be safe as you re-enact history at home!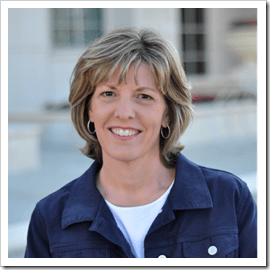 Susan Williams is a wife, mom of two teen homeschooled boys, and a co-founder of
EducationPossible
, a website for sharing creative, hands-on learning activities for middle school. As a veteran educator she has taught in corporate, college, and various homeschool settings. Susan enjoys traveling with her family, sharing ideas with other moms, and helping her children explore the world around them (and as Floridians that usually includes spending time at one of their favorite worlds – Walt Disney World).
This article was written by a Weird, Unsocialized Homeschoolers guest author. See the author's full bio in the body of the post.