5 Fun Nature Journal Entries for Autumn
Cooler temperatures and leaves changing colors are signs that autumn is on the way. Fall is the perfect time to get outdoors with your family to explore and observe. Adding new entries to a nature journal is a creative way for kids to document their discoveries.
There are several easy ways for students to start a nature journal. Anything from a simple sketch pad to a fancy leather-bound book can serve as a nature journal. What will make the journal special are the unique entries your student includes throughout the years.
Here are five fun ideas for nature journal entries to capture the beauty of the autumn season.
1. Word Finds
On a page in the journal write words related to the season. Then, take a nature walk and look for items to write down for each letter in the word. For example:
Fern
Acorn
Lirope
Lizard
More words suggestions are apple, autumn, chilly, deciduous, foliage, leaves, pine cone, season, squirrel, etc.
2. Falling Leaves
Gather a variety of fallen leaves from the ground. Trace the leaves onto a page in your nature journal. When you get home, research to learn more about the leaf and make notes about some of the interesting characteristics of the tree it came from.
3. Seasonal Landscapes
Find a comfortable spot to sit and rest. Draw what you see around you such as flowers, trees, water, grass, and birds, and label the page, "Autumn." On the next three pages of your journal draw what you think the same landscape will look like in the other seasons, labeling the drawings for "Winter," "Spring," and "Summer." Or leave the pages blank and return to the same spot during the other seasons to add to your journal.
4. Animal Tales
Look for birds, insects, squirrels, and other creatures on your nature walks. Observe their actions and characteristics. In your journal write a poem or fictional story about an unusual animal you see. I still remember writing about "Sneaky Snake," the crime-fighting garden snake I found when I was in middle school!
5. Weather Watcher
Create a weather log in your nature journal by tracking daily temperatures, winds, and precipitation. To make this project more fun, you can even make your own weather station instruments like a wind vane and rain gauge.
We hope your family enjoys exploring nature this season. Encourage your children to get creative as they observe and document the world around them using their nature journals.
What are some of your favorite ways to learn outdoors in the fall?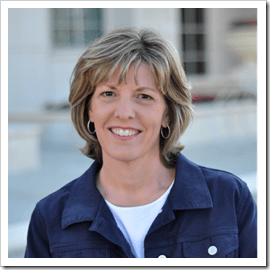 Susan Williams is a wife, mom of two teen homeschooled boys, and a co-founder of
EducationPossible
, a website for sharing creative, hands-on learning activities for middle school. As a veteran educator, she has taught in corporate, college, and various homeschool settings. Susan enjoys traveling with her family, sharing ideas with other moms, and helping her children explore the world around them (and as Floridians that usually includes spending time at one of their favorite worlds – Walt Disney World).
This article was written by a Weird, Unsocialized Homeschoolers guest author. See the author's full bio in the body of the post.