WUHS Top Picks for Homeschooling Preschool
If you've been around here for any time at all, you know that I don't have preschoolers anymore. Still, I don't think you can be a part of the homeschooling community without hearing about all fun learning options there are for preschoolers.
While the article A Homeschool Curriculum for Preschool and Kindergarten sums up my ideal vision of homeschooling preschool, I'm not going to lie – there is something exciting about introducing young kids to all those new and exciting preschool concepts – letter and number recognition; days, weeks, and months; the concept of time (yesterday, today, and tomorrow).
And, hands-on science and nature study? That's fun stuff for little ones, y'all! It's hard not to want to do everything.
So, while I don't have preschoolers anymore, I thought I'd share some of the resources I've used in the past or new ones that make me wish I had a preschooler again – the stuff we'd use for fun, low-key learning together.
Letter of the Week
When my kids were little, we loosely followed the Letter of the Week curriculum. I really liked that there were book suggestions for each letter. I used this with my niece, too. Because we had moved our homeschool from our basement to our dining room by that time, I created a portable preschool learning center for her that worked really well.
We added a number, color, and shape to her board, as well. I rotated those out less frequently than the letters, which worked really well for her. At least I think it did. It's been awhile.
Another great addition to any type of Letter of the Week curriculum would be the LeapFrog Letter Factory DVD. For a long time, it was my standing gift for any preschooler's birthday. I loved that video when my kids had it! It really made letter recognition and letter sounds entertaining and easy to remember.
To add even more hands-on learning fun, check out this tutorial to make a fabric alphabet: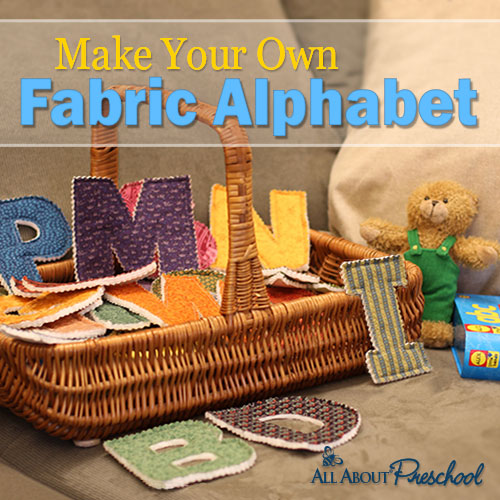 ABC Snacks: Eating Your Way Through the Alphabet
If you're doing Letter of the Week or something similar, why not tie in a themed snack day once a week? It's fun, educational, and preschoolers want to snack throughout the day, so it's win-win.
The ABC Snacks series from All About Learning is free and each recipe includes tips for including pre-reading skills. Not only that, but the recipes are ones that your preschooler can help prepare, offering a little life skills lesson and time with Mom.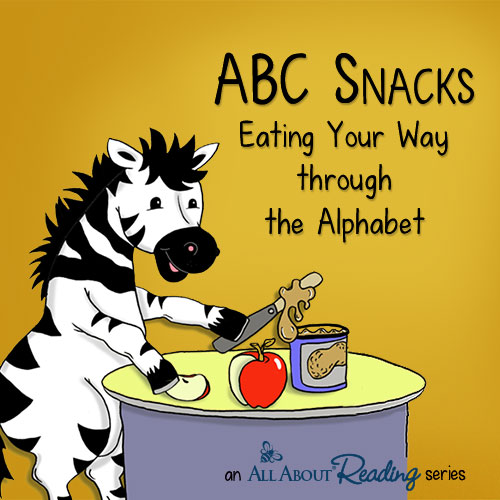 Preschool Daily Learning Notebook
I thought this preschool daily learning notebook from Confessions of a Homeschooler was just the cutest idea! It made me wish – just for a second or two – that I had preschoolers again. Then, I remembered how easy and independent my teens are and I recovered. But, still, if I had a little one again, I would totally want to print out these free learning pages for him or her.
Nature Study
Because science is often so hands-on, it makes a naturally engaging activity for curious preschoolers. Nature study can provide one of the easiest ways to incorporate science concepts into a homeschool program for little ones. Two of my all-time favorite resources for nature study are the book, Nature in a Nutshell and the Outdoor Hour Challenges at Handbook of Nature Study.
Bible study
My teens and I still use the scripture memory box system, but its simplicity lends itself well to preschoolers all the way through adulthood. I also really liked Bible Study Guide for All Ages for many years. It covers entire books of the Bible at a time, but the primary student activity pages break the lessons down in easy-to-understand lessons for young kids – and the coloring part of the page is just fun!
What are some preschool resources that you have used and loved?