Will This Be the Year? (Back to School and the Struggling Learner)
It's August. Homeschooling moms everywhere are preparing and planning for the new year. Even year round schoolers like me, can't help but get caught up in the excitement.
There's something about the opportunity, the renewed focus, and the promise of a new school year.

This post contains affiliate links. See full disclosure policy for more details. Email and RSS feed readers may need to visit the blog to access affiliate links.
Will This Be The Year?
While this fresh start brings a lot of joy and newness for me, it also brings with it one question every year.
Will this be the year?
Will this be the year he finally learns to read independently?
Will this be the year all of the interventions begin to help?
Will this be the year we finally figure this out?
Back to School and the Struggling Learner
My son is eleven years old. He loves animals and anything water related. He collects gemstones and loves to tell me elaborate stories about heroes in other, make-believe lands.
My son is eleven years old. He can barely read at a second-grade level and struggles every day to write his own name efficiently. Last week, he couldn't read the word "the" even though he has seen it, practiced it and read it a thousand times before.
The older he gets, the more getting ready for a new school year feels like an assessment and, if I am being honest, a failure on both our parts. It can be discouraging, for both my son and me to begin a new school year in what feels like the exact same place we began the last.
I don't want to go into our new year discouraged, and I certainly don't want my son to feel like he is starting off already behind. In an effort to avoid the "Will This Be The Year?" question and subsequent dismay, this year I have tried to be intentional about focusing on what I know to be true about homeschooling in general, and especially homeschooling children with learning differences.
Here is what I am reminding myself of as we begin this school year.
1. A New Year Does Not Equal New Curriculum
Last year, we finally started Level Two in our All About Reading Program. It was a beautiful day. Not only did it feel wonderful to see my son making progress, but the truth is, it took him two and a half years to fully work through Level One. Two and a half years.
While it was slow progress, it was progress just the same. One of the greatest benefits of homeschooling is that we can move through learning at our own pace. Just as it took more than twice the average amount of time to finish Level One in his reading program, my son moved through two years worth of science in the last nine months.
As we start a new school year, we are continuing with our curriculum from last year, right smack dab in the middle of it – because we can and because it just makes sense for my son.
2. Individualized Goals Help Us See Progress
Rather than setting goals by subject, the way one might in school (i.e. complete fifth-grade math program) I have started to set goals for my son that are much more specific and individualized. For example, one of the goals I have for him this year is to be able to consistently spell and write his own last name. It may seem simple, but this is an achievable and valuable next step for my son.
When he achieves it, we will both celebrate his progress, rather than comparing it to any grade level standard. Which brings me to…
3. Forget About Grade Level
Grade levels were created specifically for the modern school system to help group students together. They do not have to factor into our homeschooling at all. And yet, I constantly find myself comparing and struggling against "grade level."
The reality is that grade level matters very little when homeschooling. As I mentioned before, my son reads at a second-grade level but completes seventh-grade science. Neither is an accurate measure of his ability or progress. This year, grade level is not even a part of my plan for the new school year.
Great books, fun experiments, exciting field trips, and engaging ideas for hands-on reading practice are how my son learns best. As we begin the new school year, I am purposing not to ask "Will this be the year?" Instead, I am challenging myself to ask, "How can we do more of what is working?"
So far, we are off to a great start!
What do you need to remind yourself as you begin the new homeschool year?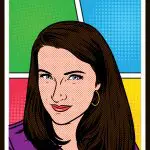 Shawna Wingert is a special education teacher turned writer, speaker and consultant. She is also a homeschooling mom of two brilliant boys with differences and special needs. Shawna has written four books for parents of special needs – Everyday Autism, Special Education at Home, Parenting Chaos and her latest, Homeschooling Your Child With Special Needs. She has also been featured in special needs discussions on Today.com, The Mighty, The Huffington Post and Autism Speaks. You can find her online at DifferentByDesignLearning.com. You can follow Shawna and Different By Design Learning on Pinterest, Facebook and Instagram.