How to Make a Cookie in a Cup: An Easy Kitchen Activity for Kids
What could be better than a warm, gooey chocolate chip cookie? How about a cookie your kids can actually make for themselves!
Cooking is an important life skill all kids should learn. Sometimes we have to look for creative ideas to get our children into the kitchen. However, the minute I mention hot, delicious chocolate chip cookies the kids can't get into the kitchen fast enough!
We discovered this "cookie in a cup" idea a few weeks ago and our house has been filled with the amazing smell of warm cookies ever since. The best part – the kids have been able to make these delicious cookies all by themselves.
Not only have my teens learned new cooking skills (such as how to separate egg yolks), but they have also become comfortable customizing recipes by adding different ingredients to suit their taste (in this case making substitutions for chocolate chips).
It is time to invite your kids in the kitchen for this easy cooking activity that uses ingredients you already have in the pantry. Maybe they will even make a special cookie just for you!
Supplies Needed for Making a Cookie in a Cup
Coffee cup or small bowl (make sure it is microwavable)
Spoon
Measuring spoons and measuring cups
Microwave
Cookie ingredients
1 tablespoon butter
1 tablespoon white sugar
1 tablespoon brown sugar
3 drops vanilla extract
pinch of salt
1 egg yolk
¼ cup flour
2 tablespoons chocolate chips (any flavor chips or candy will work)
How to Make a Cookie in a Cup
Step 1: Place butter in cup/small bowl then microwave for a few seconds to melt butter.
Step 2: Remove cup from microwave. To the cup add white sugar, brown sugar, and vanilla. Stir until all ingredients are mixed together.
Step 3: Separate the egg and add the yolk only to the cup. Stir to mix.
Step 4: To the cup add flour and salt. Stir until all ingredients are mixed together.
Step 5: Add in chocolate chips and stir. The mixture should look like cookie dough.
Step 6: Place the cup in the microwave. Microwave on full power for 40 seconds. Check for doneness – if needed, place back in the microwave and heat for additional 10-20 seconds. Do not cook longer than 60 seconds or it will be too dry.
Step 7: Enjoy your warm cookie!
…and remind the kids to clean up their dishes!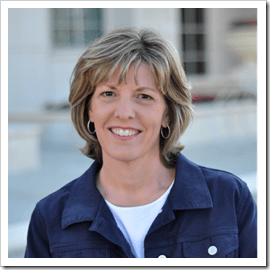 Susan Williams is a wife, mom of two teen homeschooled boys, and a co-founder of
EducationPossible
, a website for sharing creative, hands-on learning activities for middle school. As a veteran educator she has taught in corporate, college, and various homeschool settings. Susan enjoys traveling with her family, sharing ideas with other moms, and helping her children explore the world around them (and as Floridians that usually includes spending time at one of their favorite worlds – Walt Disney World).
This article was written by a Weird, Unsocialized Homeschoolers guest author. See the author's full bio in the body of the post.