Lordy, Lordy, Look Who's 40
It's finally here, my fortieth birthday. While, on the one hand, I can't believe I'm 40, on the other hand, I feel better, physically and emotionally, than I did at 30. As much as 40 sounded really old as it approached, I find that I don't really feel bad about it today. To quote a line from my favorite movie, New Moon, "Age is just a number, baby."
Age is just a number, and I'm determined to make the most of my fourth decade. I'm going to lose that last 45 pounds so that I can fully enjoy my family and my life. I'm going to embrace the blessings that God has bestowed on me: my incredible family, my health, my life. I am totally and completely going to enjoy this next decade, by the grace of God.
My fabulous friend, Jolanthe, suggested that I enjoy my last day of being 39 yesterday and that's exactly what I did. My family and I took a drive to a beautiful river about an hour away where people enjoy hiking trails and white water rafting…and where some people enjoy trying out their new cameras.
I got some great (for me) photos that I wanted to share. All of these are straight out of the camera because I don't have any photo editing software yet and, even if I did, I wouldn't know how to use it. I was very pleased with the quality of the pictures, though, and that I was able to figure out how to do one thing that I've wanted to do — have my subject in focus with a blurred background.
My blurry background photos: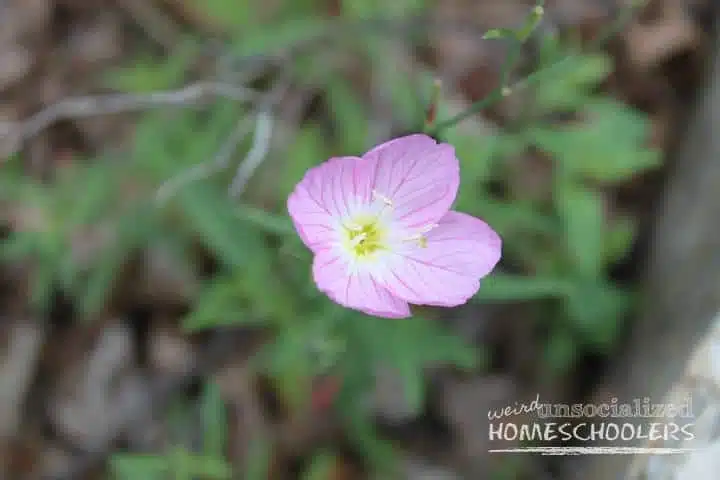 I got some great photos of my crew. The picture of Megan is one of the best I've gotten in a long time.
And, of course, what's a day walking around in the woods, for me, without photos of mushrooms? I found some really unusual ones yesterday.
All in all, it was a great day…and a fun way to spend my last day being 39.