Creating Indoor Snow Scenes with Puffy Snow Paint
It's mid-January, and in central Kentucky our winter has been frigidly humid, but we've had no snow. Since we don't typically get a lot of snow, my preschoolers' schema of the perfect white winter scene mostly comes from books and movies. There are many days they look out the window and longingly ask if it will snow.
Creating our own puffy snow paint winter scenes may not have been quite as magical as a day of outdoor snow play, but I have to admit – as a mom with the responsibility of dressing the kids (and then, five minutes later undressing the kids) for the snow play – this sensory "snow" experience in the warmth of indoors was mommy-preferred.
How to Make Puffy Snow Paint
To make puffy snow paint, you'll need:
shaving cream
white school glue
glitter (optional)
paintbrush(s) (optional)
colored paper (optional)
Puffy Snow Paint Recipe
The recipe is very simple. Just mix equal parts shaving cream and glue, and add a generous sprinkle of glitter, if desired. Then, using a paintbrush or fingers, paint winter scenes with generous globs of the pillow-y paint on colored paper (or just the table if you don't want to save the paintings). When the paint dries on the paper it creates a soft, puffy texture.
The bigger kids even had fun squishing around in the gloppy "paint." And the shaving cream/glue makes the perfect concoction for practicing spelling words, math problems, etc. if you have a child who enjoys learning through kinesthetic experiences.
I'm not going to lie, the painting project was a bit messy, reminding me of the love/hate relationship I have with sensory play. Sometimes the creative messes drive me crazy, but other times I fully embrace that messy sensory play, knowing kids learn best and retain most information when engaged in activities that use their senses.
How do you feel about creative projects and messes? Is this indoor "snow play" something your kids would enjoy?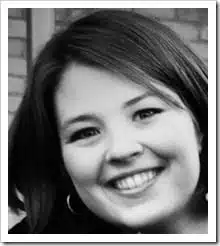 Pam Odd is a homeschooling mom of five,
graphic designer
, and children's literature lover. In her pre-mommy life she taught first grade. She believes we all have some spark of creative ingenuity in us and because of that, every day life – even with potty training, electricity bills, and dirty dishes – can be creative. You can find her at
Keeping Life Creative
.
This article was written by a Weird, Unsocialized Homeschoolers guest author. See the author's full bio in the body of the post.