Samurai Cut-and-Paste Craft
Creating for and with my kids is kind of my thing. Some of my best childhood experiences were sitting with my mom at the kitchen table crafting something, so I guess I want to pass the same happy memories on to my family.
With four little girls, there's never a shortage when I need an art buddy. In fact, there aren't many passing days that we're not pulling out paint, play dough, puppet or book-making supplies, and other crafting materials.
Even so, it's been a little sad for my mommy heart to see my oldest and only boy grow out of wanting to sit around the table and spend an afternoon crafting. He's nine now, and fiercely independent in his own interests and hobbies.
Really, I'm happy. It's what I'd hoped for in my goals of raising creative, innovative kids. And though bittersweet, I've loved watching his creativity morph from those chubby paws awkwardly slopping paint on the kitchen table to his skinny fingers patiently assembling elaborate Lego creations, folding the ultimate paper jet, and scribbling out subplots for a dreamed-up Star Wars comic book series.
These days when I pull out the art supplies I often catch his eye roll, but every now and then he gets excited about participating–usually when the subject interests him–and then it results in a great activity for all of us.
This cut-and-paste samurai was one of those win-win projects. We just finished a mini-history unit on Japanese samurai and enjoyed reading aloud The Time Warp Trio's Sam Samurai. If you use Story of the World or another medieval history curriculum, this craft fits right in with that time period.
Of course, studying the history isn't a prerequisite for enjoying a samurai craft, but I do think it helped my kids enjoy it more.
To create your own Samurai cut-and-paste craft, you'll need:
white paper or card stock
crayons/markers/paint
scissors
glue
(optional) colored card stock or patterned paper
First, color or paint the samurai pieces. Usually, we prefer to paint our printable template crafts, but the samurai template has lots of small pieces, so we chose crayons this time.
Cut around each piece and assemble with glue.
I included several pieces in the printable so the kids could decorate to their imagination's content. Some will want to go all out, while others may keep it simple. The fun part of template crafts is there is no right way to assemble them.
If desired, mount your finished samurai on colored cardstock or patterned paper for display, or add it to a school portfolio or interactive notebook.
Do you have ideas for fun boy-approved crafts? I'd love your suggestions.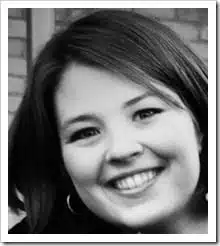 Pam Odd is a homeschooling mom of five, graphic designer, and children's literature lover. In her pre-mommy life she taught first grade. She believes we all have some spark of creative ingenuity in us and because of that, every day life – even with potty training, electricity bills, and dirty dishes – can be creative. You can find her at Keeping Life Creative.
This article was written by a Weird, Unsocialized Homeschoolers guest author. See the author's full bio in the body of the post.