5 Easy Ways to Bring Books to Life
Books offer children a unique way to learn about the world around them. They can share details of events from the past, offer a glimpse into the future, and introduce fictional worlds that seem very real. Families can use books as a springboard for learning about history, geography, art, science, and more.
Discussions and hands-on activities help kids understand and process the information they read. We have discovered many ways to make books, and the information they contain, more interesting and relatable for our students.
Here are some of our favorite ways to bring books to life for children of all ages.
Make a Map
It is important to identify the setting of a story. The setting is where the story takes place. This may be a real place in the past or present, or an imaginary land. By creating a map, students can track activity throughout the story and understand the environment in which the action takes place. Basic maps can be drawn or made from simple materials like food or salt dough.
When we read Island of the Blue Dolphin our students used clay and cardboard to make a map of the island. During a reading of Around the World in 80 Days my children printed an outline world map and then marked the cities Fogg visited, noting the type of transportation used and the number of days it took to travel between each city.
Take a Field Trip
Another way to relate to the setting of a story is to take a field trip. Although you may not be able to travel to the exact location where the story takes place, your family may be able to find a place that represents the setting of the book. A field trip can also help you better understand a specific aspect of the story.
While reading the Secret Garden we visited a large botanical garden and also a small community garden to learn more about plants. The one time we were able to visit the location of a book was when our book club read the Kingdom Keeper series, and we visited Walt Disney World to go on our own quests.
Create a Costume
A fun way to "get to know" the main characters of a book is to learn about the type of clothes they wear. Children can think about how the clothes worn by the characters in the story are the same or different that what they might wear. Some of these differences could be based on where the character lived, the type of job they had, the era in which they lived, etc. It's easy to use clothes, fabrics, and other materials around the house to make costumes and dress-up like a character in a book.
For a while, my kids were interested in medieval history, so they read many stories about kings and knights. We made plenty of swords and shields to reenact the battles they read about. Your kids can even get creative and make costumes based on descriptions of fictional characters like our friends did when reading Charlie and the Chocolate Factory.
Prepare a Meal or Special Dish
Food is one of our favorite ways to learn about any subject! If your book is about a particular region of the world, you can search for recipes unique to that area and make them at home. This is an excellent way to learn about spices, foods, or cooking techniques that are popular in a specific location. Food can also be a useful learning tool when studying history. Recipes and ingredients often change over time so preparing foods from a different time period can be a lot of fun.
Like many middle school students, our children read the The Red Badge of Courage. We spent an afternoon making hard tack, Johnny cakes, and bean soup based on Civil War era recipes. When we read The Indian in the Cupboard our book club found recipes for dishes such as baked pudding and Three Sisters Stew.
Host an Event or Celebration
After you make a few dishes and costumes based on your book, why not host an event for your family and friends to really bring the book to life?
Two of our favorite book related events have included a proper English tea party when our book club read Mary Poppins and a wacky birthday celebration with friends based on the adventures of Alice in Wonderland.
We hope your family will enjoy diving into a new book and exploring it in more detail with these fun activities!
What are some of your family's favorite ways to bring books to life?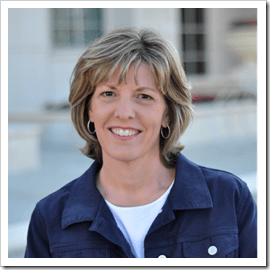 Susan Williams is a wife, mom of two teen homeschooled boys, and a co-founder of
EducationPossible
, a website for sharing creative, hands-on learning activities for middle school. As a veteran educator she has taught in corporate, college, and various homeschool settings. Susan enjoys traveling with her family, sharing ideas with other moms, and helping her children explore the world around them (and as Floridians that usually includes spending time at one of their favorite worlds – Walt Disney World).
This article was written by a Weird, Unsocialized Homeschoolers guest author. See the author's full bio in the body of the post.