Hands-on Countries-of-the-World Activities Your Kids Will Love
When I was a child, I was fascinated with maps. I remember being in fourth grade and finding a map of the world at my grandma's house. As I ran my little fingers over the names and borders of various countries, I imagined all the different places and cultures.
Written by Shawna of Different by Design Learning.
Unfortunately, most of my personal school experience involved a much more clinical approach to geography. It wasn't until I began homeschooling my boys that my interest was rekindled, mostly because they reminded me of myself at that age.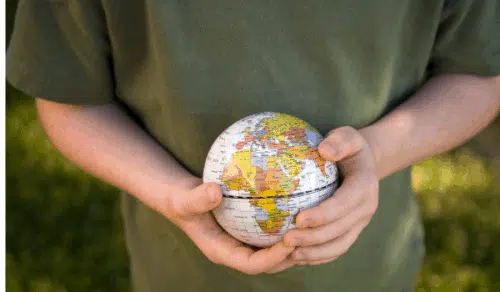 Because we were all naturally interested in learning about the countries of the world, we had an easy start. We spent the first few years reading books about various cultures and exploring ways to bring that into our own lives. We kept our studies flexible and fun so they would be enjoyable and memorable.
4 Easy Ways to Do a Countries-of-the-World Study
If you are just getting started, some of the easiest ways to incorporate studying world geography into your homeschool actually have nothing to do with maps and everything to do with culture.
I think our kids are naturally more curious about how other kids live their day-to-day lives in other countries. Because of their natural interest, cultural geography is a great place to start.
1. Try World Culture Studies! Some of Our Favorites Included:
This book shows pictures of families from countries all over the world along with a snapshot of their groceries for the week. It's fascinating!
This is a book all about the various dwellings that families live in all around the world.
crafts from around the world
Choose a craft from a particular culture or that represents a cultural relic.
dinner from around the world
Make a special dish for dinner from whatever country you are currently learning about.
The activities listed above were some of the best activities in our homeschool! However, at some point, it became clear that we needed to work a bit on learning the actual physical locations of these places and do a little map work.
I dreaded the change. I didn't want to ruin the natural interest my boys had in learning about the world with boring, rote memorization. From my own experience, I knew it would likely be less engaging and ultimately less effective.
So, I set out to find ways to learn world geography in the way my boys learn best: with hands-on and movement oriented learning.
2. A Hands-On Countries-of-the-World Activity Your Kids Will Love
One of my absolute favorite hands-on activities that I want to share with you today involves paper airplanes. I don't know about your kids, but mine adore trying to figure out cool new ways to fold up paper and throw it all over my house and backyard. Why not use this to my benefit in our homeschool?
For this activity, you will only need a handful of items.
white paper (for paper airplanes)
large pieces of colored paper or poster boards (one for each continent)
a pen
a map or globe for reference

3. Flying Paper Airplanes to Countries Around the World
Here is an overview of this simple, but super-effective activity:
Begin by outlining each continent on its own large piece of colored paper. Trust me when I say to do this first! Once your kids start making paper airplanes, it's essentially almost over.
After labeling each continent and allowing your children to make fun of your mapping skills (Yes, South America looks more like a thought bubble than a continent, but work with me here, Kiddos.), have your children begin their paper airplane making.
Turn on a YouTube video or two about the most successful paper airplanes techniques, and really allow them to create whatever they like in this step.
Place the different "continents" around the house, or outside, if weather permits.
Time to travel with paper airplanes around the world!
For younger children, call out a continent and have your children try to land their paper airplanes on the ones you call out.
For older kids – call out various countries of the world and have them "land" their paper airplanes on the corresponding continent.
For extra credit, after your child lands their airplane, ask them to name one fun fact about or city within the country.
Repeat.
4. Mapping Countries of the World Creatively
This activity worked well for us for a couple of reasons.
The first is that it achieved my objective – my boys were essentially "mapping" the world and learning world geography as they flew their airplanes around the backyard.
The second reason is that they were actively engaged in the activity the entire time. I was able to make it more difficult for my oldest and a little bit easier for my youngest, without alienating either of them.
In fact, this worked so well, we followed up with a couple of other options.
As an alternative, we also used actual maps and laid them out all over the place, ready to go, without my having to demonstrate my awful cartographer skills.
Another day, we used nerf guns and they "shot" the various locations on our world map.
What I love about all of these activities is that they were super easy to do, with very little planning. We already had all the things needed around our house, and the kids loved them!
Best of all, they learned.
You May Also Like
Curriculum-Free Geography? How to Get It Done and Have Fun!
10 Hands-on History and Geography Activities for Kids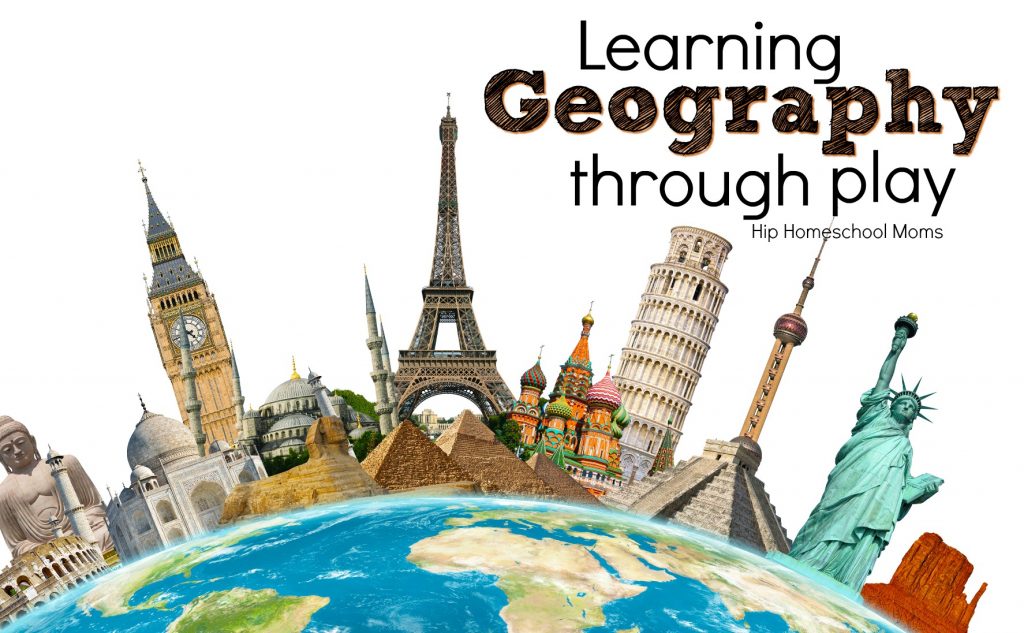 Learning Geography Through Play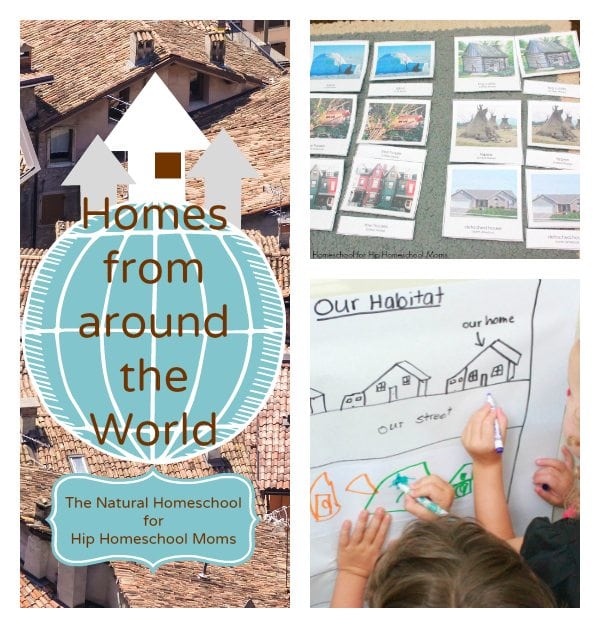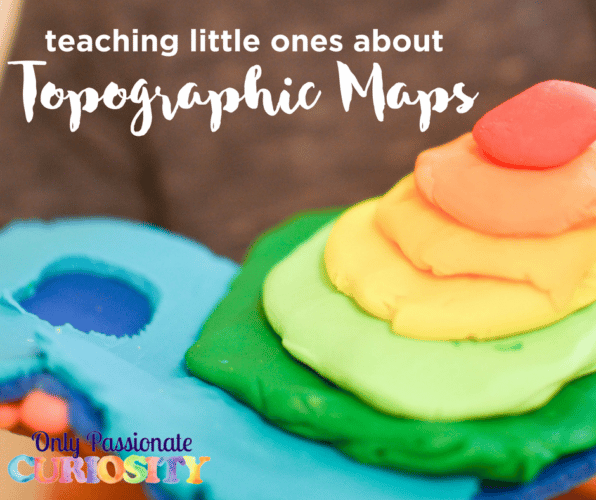 Teaching Little Ones About Topographic Maps
Landforms Interactive Notebook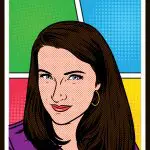 Shawna Wingert is a special education teacher turned writer, speaker and consultant. She is also a homeschooling mom of two brilliant boys with differences and special needs. Shawna has written four books for parents of special needs – Everyday Autism, Special Education at Home, Parenting Chaos and her latest, Homeschooling Your Child With Special Needs. She has also been featured in special needs discussions on Today.com, The Mighty, The Huffington Post and Autism Speaks. You can find her online at DifferentByDesignLearning.com. You can follow Shawna and Different By Design Learning on Pinterest, Facebook and Instagram.