How to Make an Edible Map with Crispy Rice Cereal
We love maps! Our shelves are filled with atlases, my kids have maps on their bedroom walls, and we collect maps when we travel to help us remember the places we visit. This year, as part of our middle/high school geography course, my kids are even creating their own atlas.
For our most recent map project we decided to combine two of our favorite things – maps and food – to make unique maps we could learn from and then eat! Are you ready to learn how to make an edible map?
Over the years we have found many creative ways to learn with maps. We have added hands-on map activities to our history lessons, book club meetings, and family vacations. When our kids were younger we made salt dough maps. We have also followed Kris' suggestion for making edible cookie maps. When my kids were hungry for something new we created edible physical maps of continents using crispy rice treats and candy.
How to Make Edible Maps
Supplies for Crispy Edible Continent Maps
¼ cup butter or margarine
1 (10 ounce) bag of large marshmallows OR 4 cups of miniature marshmallows
5 cups toasted rice cereal
Large microwave-safe bowl
Large spoon
Wax Paper
Additional butter
Cookie sheet
Small baggie
Printed physical maps of continents (we prefer to use WonderMaps)
Tape
Food coloring
Small paintbrush
Candy decorations (M&M's, chocolate chips, Vanilla Wafers, gel icing, etc.)
How to Make Crispy Edible Continent Maps
Step 1: Make crispy rice treats. In a microwave-safe bowl, microwave butter and marshmallows on HIGH for 1 minute. Remove and stir. Return to microwave for 20-30 seconds or until melted. Quickly add cereal, stirring until all pieces are evenly coated.
Place a piece of wax paper on a cookie sheet. Using the baggie as a "glove" coat the wax paper with a small amount of butter. Turn cereal/marshmallow mix onto buttered wax paper. We pressed the mix lightly to form a thin layer, but we didn't press the mix too firmly together.
Step 2: Form crispy treat maps. Place printed continent map on a table/counter top. Cut a piece of wax paper a little larger than the map. Place the wax paper on top of the map and tape to the flat surface. Using the same baggie, rub a small about of butter on the wax paper, over the continent shape.
With the baggie still on your hand, place crispy treat mix on the wax paper, shaping it to cover the continent outline.
Step 3: Decorate with candy to represent landforms.
We used:
Chocolate chips for mountains
Blue gel icing for lakes and rivers
Crushed Vanilla Wafers for deserts
Miniature M&M's to indicate major cities
Green food coloring mixed with a few drops of water to represent grasslands (We used a small new paintbrush to "paint" the food coloring onto our maps.)
Optional Steps:
Slide a piece of blue card stock under the wax paper to represent the ocean.
Label landforms by writing the name of the city, body of water, mountain range, etc. on a small piece of card stock and attaching to a toothpick with tape. Place the toothpick on the appropriate place on the map.
Add/mold additional crispy treats in needed areas to represent varied terrains.
Be sure to take photos of your creation before eating!
Hands-on map activities help kids take a little extra time to explore details such as the landforms and terrain that make each continent unique. Adding in a few tasty treats will help to make your child's learning experience even sweeter.
Enjoy!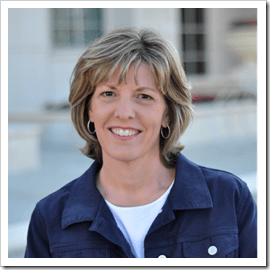 Susan Williams is a wife, mom of two teen homeschooled boys, and a co-founder of
EducationPossible
, a website for sharing creative, hands-on learning activities for middle school. As a veteran educator she has taught in corporate, college, and various homeschool settings. Susan enjoys traveling with her family, sharing ideas with other moms, and helping her children explore the world around them (and as Floridians that usually includes spending time at one of their favorite worlds – Walt Disney World).
This article was written by a Weird, Unsocialized Homeschoolers guest author. See the author's full bio in the body of the post.