Strength-Based Homeschooling: 5 Reasons Why It Really Works
Working to your child's strengths can improve retention and build a love of learning. Discover the benefits of strength-based homeschooling.
Before I was a homeschooling mom, I worked in corporate training and development. My job was to help companies identify talented individuals within their organization and teach them to leverage an individual's strengths for better performance.
One year, I was asked to attend a training session at Gallup. This multi-day intensive was all about using individual strengths to improve overall ability and performance. Based on their book StrengthsFinder 2.0 and a ton of Gallup research, the key takeaway was: Teaching to an individual's strengths exponentially increases productivity and learner satisfaction.
Surprisingly, I also learned that when a person is allowed to progress in a way that is 'strengths-based,' her overall capabilities and performance increased, even in the areas that were weaknesses.
After completing the training, I saw the research prove itself again and again in a corporate setting.
Then, I started homeschooling my boys.
Strength-Based Homeschooling
I was already feeling the tension between a strength-based approach and what I saw happening in my son's school, where the emphasis was almost exclusively on the areas of weakness.
"Yes, you have an A in language arts, but what about your C in math?"
It went against everything I had seen actually work – and work well – in my own experience.
You might think that, with my training, it would be simple for me to bring my boys home and immediately implement all I'd learned about strength-based learning.
It wasn't. Not at all.
The pressure of wanting to "do it right" and "not ruin my kids" was so intense. At first, I found myself spending more time on the things that were not natural for my kiddos. I wanted to prove that I was a good teacher. I wanted to make sure I wasn't missing anything in their education.
So instead, I ended up creating virtually the same learning environment as the school classroom that was not working for my son. Not only were we unsuccessful, but we were also miserable.
Finally, I decided to try working only on things that were natural interests and strengths for my boys.
We never looked back.
5 Reasons Why Strength Based Homeschooling Really Works
In addition to all that research from Gallup, I can tell you that from a mom's perspective, strength-based homeschooling has some tremendous advantages. Here are five reasons I think it works so well for my boys.
1. Strengths and Interests
A child's natural strengths tend to go hand in hand with his natural interests. This statement may seem obvious, but I know many of us struggle with how to incorporate a more interest-led approach in our homeschools.
When we focus on our children's natural talents, interests generally follow. For example, a child extremely gifted in artistic ability will naturally be more open to the Renaissance history assignment over the math worksheet.
This flow between strengths and interests decreases my boys' resistance and allows for in-depth learning in a way that a standard approach never could.
2. Increased Retention
This benefit is perhaps one of the greatest I have noticed with our strength-based approach. Because we are working with my sons' natural abilities and not in spite of them, I find that they learn complex assignments much more quickly. Not only that, they retain what they've learned.
No more boring review before we move on to the next thing. It's positive for all of us!
3. Strength-Based Does Not Mean Easy
A common misconception is that this type of learning is somehow making things easy on our kids or lowering our expectations. I assure you, it is quite the opposite!
A strength-based approach allows for greater depth and rigor in the subjects that are natural strengths. For example, my youngest is a natural born scientist. As such, he spends a large percentage of his time engaged in books about animals, the environment, chemical reactions, and scientific discoveries.
When we completed a recent progress check using a standardized test, he was already tracking at a college level for scientific knowledge. He is in sixth grade.
4. Increased Independence and Confidence
Because we focus on my sons' areas of natural strength, they work independently much sooner and for more extended periods than when we spent time remediating weaknesses. Because of this, they both have developed confidence in learning that far exceeds my own at their age.
I suspect this increased confidence is what is also allowing them to make progress in the areas that are not strengths. They are learning how to learn and applying that skill to all subjects.
5. Strength-Based Homeschooling Is So Much More Enjoyable
Learning this way is quite simply so much fun.
Imagine spending your days doing the tasks that you dislike most. That was what school was like most of the time for my child. The class would begin a project that was fascinating to him. But it would last 30 minutes, and then they would move back to the worksheets he detested.
Now that we employ strength-based learning, he spends 80-90% of his days engaged in challenging, but naturally enjoyable learning. Our entire lives are smoother and much more fun than before.
I can't stress how strongly I feel about this approach to learning. I encourage you to give it a try. After all, when our children are out the world, they will likely pursue careers related to their interests and strengths.
Why not give them a head start now?
Would you like to learn more about creating a strength-based learning environment? Check out my strength-based homeschool series with details and resources to help you create the optimal learning environment for your students.
You Might Also Like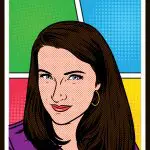 Shawna Wingert is a special education teacher turned writer, speaker and consultant. She is also a homeschooling mom of two brilliant boys with differences and special needs. Shawna has written four books for parents of special needs – Everyday Autism, Special Education at Home, Parenting Chaos and her latest, Homeschooling Your Child With Special Needs. She has also been featured in special needs discussions on Today.com, The Mighty, The Huffington Post and Autism Speaks. You can find her online at DifferentByDesignLearning.com. You can follow Shawna and Different By Design Learning on Pinterest, Facebook and Instagram.