5 Quick and Easy Test-Free Ways to Test Your Child
Formal assessments can be painfully stressful for students. Try Shawna's practical, quick, and easy ways to test your homeschool student without formal tests.
I spoke to my best friend last week. As we caught up on life, she told me that her daughter was having a tough time and that she may need to jump off the phone.
When I asked why, her answer surprised me. "She has an important math test tomorrow, and she's worried she doesn't know the concepts."
Her sweet little girl is in first grade.
My friend handles this type of thing exceptionally well. Although her children are in a very competitive public school district, she consistently reinforces how not worried she is about test scores. She values their hearts above all else and seeks to cultivate their strengths.
She realizes that testing is just part of education these days.
When my oldest son was in school many years ago, we experienced the same thing. In second grade, he once came home worried because he had state testing the next day. His teacher had told the class they needed to eat eggs for breakfast the next day, so they had the protein to fuel their brains for the test period.
He started to sob as he relayed this to me. "I don't like eggs. I don't want to eat eggs, but I need to do well on this test."
(Eggs, y'all.)
The truth is, tests can be stressful, even for the best students.
Both of my children are naturally prone to anxiety in general and test anxiety, specifically. Over the past eight years, I have sought ways to assess how they are doing academically without ever even uttering the "T" word. Try my five favorite quick and easy test-free ways to test your child.
1. Discussion
A discussion is, without a doubt, the most comprehensive way to assess my children's comprehension and understanding. Unlike multiple choice questions, having a dialog with my child about what he has learned requires a level of mastery that a scantron form can't duplicate.
If I am curious about how well my children are progressing through a particular unit of study, I ask them what they've learned so far. I ask who their favorite character is or what surprised them most about our history lesson. These open ended questions spur conversation and allow me to get a firm grasp of what they've learned.
2. Games
I love this option! Turning the test into a game is easy and more effective for all of us. For example, I often put up two pieces of paper in our backyard, one labeled true and the other false. Then, I ask my son the true or false questions in his textbook, and he fires a Nerf dart at the right answer.
It works, and we get a little fresh air while he has fun showing me what he knows.
3. Presentations
The dollar store is my favorite for presentations. We head in, and my son picks up a posterboard (50 cents!) and anything else that catches his eye. When we get home, he puts together a poster board presentation to show everything he learned in a particular book or unit.
Not only is this a useful, practical "test," but it's also hands-on and creative.
4. Teach It
Similar to the poster board presentation, I will also often ask my boys to teach each other what they've learned. My oldest has taught my youngest everything there is to know about The Cold War (a particular interest of his) and my youngest re-told the entire Percy Jackson book series to his older brother.
Both proved proficiency and were more effective than any test.
5. Keep Notes
This one has nothing to do with my kids and everything to do with me. I have gotten into the habit of regularly recording our activities as well as any new learning in a simple weekly planner. One of the easiest ways for me to assess my boys' progress is to simply look back over the year and see how much we have accomplished and how much they've learned.
It's not a standard test, but it achieves the same result. I have an effective measure of progress, learning, and retention.
Not having to test all the things formally is an excellent benefit of homeschooling our kids and one that I am grateful to employ. Not only can we help our children learn in the ways that work best for their learning styles and needs, but we can find alternatives to testing as well.
Do you have anything you would add to this list? How do you assess your child's progress without a test?
You Might Also Like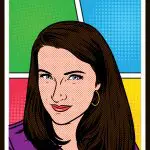 Shawna Wingert is a special education teacher turned writer, speaker and consultant. She is also a homeschooling mom of two brilliant boys with differences and special needs. Shawna has written four books for parents of special needs – Everyday Autism, Special Education at Home, Parenting Chaos and her latest, Homeschooling Your Child With Special Needs. She has also been featured in special needs discussions on Today.com, The Mighty, The Huffington Post and Autism Speaks. You can find her online at DifferentByDesignLearning.com. You can follow Shawna and Different By Design Learning on Pinterest, Facebook and Instagram.