13 Hands-On Activities for Kids That Will Make Learning Fun
Hands-on activities for kids and teens make learning memorable and fun. Try these 13 hands-on learning activities that are versatile enough for any subject.
I still feel guilty. I carefully constructed my see-saw and placed the bucket of plastic army men on one end. Now, I was ready to jump on the other end and watch the bucket spin through the air, army men nestled safely inside, and land a few feet away just like the scenes in cartoons.
Except cartoons defy the laws of physics and gravity. Buckets of plastic army men in kindergarten classrooms do not.
I wish I could remember the name of the little boy I let take the fall for me. I'd apologize for high-tailing it in the other direction while our teacher scolded him for raining plastic army men all over the classroom.
Forever emblazed in my mind, that memory embodies hands-on learning at its finest. (Expect for my innocent classmate.) Activities that engage the body and mind enhance learning and retention. The best hands-on learning activities for kids are open-ended, versatile, and easily adaptable for all ages.
The following activities will work for any age and nearly any subject whether you're looking for hands-on activities for middle school and high school students or ideas for your elementary kids.
Versatile Hands-on Activities for Kids
1. Build a Map
Increase understanding and help kids visualize history and geography with a 3-D map. Building maps helps kids understand things like why Upper Egypt and Lower Egypt appear mislabeled on a flat map.
Maps help them see the role that geography plays in wars, culture, and civilization. Try some of our favorite hands-on activities with maps such as:
2. Make Costumes
Kids love costumes, simple or elaborate. I'm no seamstress, so when my kids were little, we assembled store-bought costumes or simple, DIY options.
Sewing your own costumes provides hands-on learning for math skills as your child measures, figures out how much material she'll need, and cuts out the pattern. Don't forget to count this as home ec time!
3. Put on a Play or Puppet Show
From writing the script to building the set, kids practice a variety of skills as they prepare a puppet show or play. They learn dialogue, descriptive writing, oral communication, art, creativity, and more.
Performing the play and acting out the scenes they create, reinforces students' understanding of the people, places, and events they're studying.
4. Create a Presentation
Oral presentations make a fantastic alternative to written assessments. Preparing the presentation provides an opportunity for kids to review. Presenting it showcases what they learned (and may highlight areas you need to go over again).
Students can assemble an oral presentation with or without a presentation board, or they can try their hand at PowerPoint, a slideshow, or photo journaling.
5. Make a Paper Mâchè Model
Easily add hands-on learning to subjects like history, science, or geography with paper mache models. Build a model of the earth or even the whole solar system.
Way back in the day, my oldest created a paper mache Leaning Tower of Pisa when we studied Italy. I remember my cousin making a model of the Liberty Bell when he was a kid. There are so many creative possibilities!
Think about science models, historic landmarks, or replicas of key elements from a novel for a literature course.
6. Prepare a Themed Dinner
You probably first think of history or geography when considering a themed dinner, but with a little creativity, meals could represent concepts from science, math and other subjects.
Fix pizza and a round cookie cake when studying circumference. Make a pie for Pi Day. Bake an apple pie when you study Issac Newton.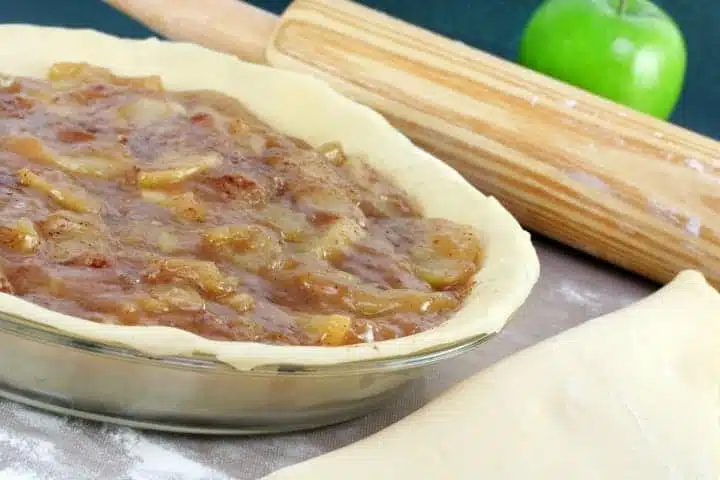 7. Do a Paper Bag Book Report
Toss boring written book reports and try a paper bag book report instead. Kids start with a paper bag and add items that represent some aspect of the book (or a person's life, a time in history, or an invention). Then, they pull out the items, one by one, and recap the highlights of the book as they explain the significance of each.
8. Make a Lapbook or Notebook
One popular, hands-on method of showcasing what kids have learned is assembling a lapbook. You can make your own lapbooks or try a variety of ready-made lapbook sets.
If your kids aren't fans of lapbooking (mine aren't), let them make a story notebook or notebooking instead.
For those who want to give interactive lapbooks and notebooks a try, you might like this Landforms Interactive Notebooking Pack or some of these notebooking pages on topics from botany to art/artists to geography and more!
9. Build a Diorama or Model
My kids used to love building dioramas for different biomes (like the ocean or desert), but you can adapt these little shoebox models for many different purposes.
If dioramas aren't your thing, try other model options like a construction paper representation of Earth's layers, a shoebox lid Roman road replica, or an edible cell model. Just don't drop it!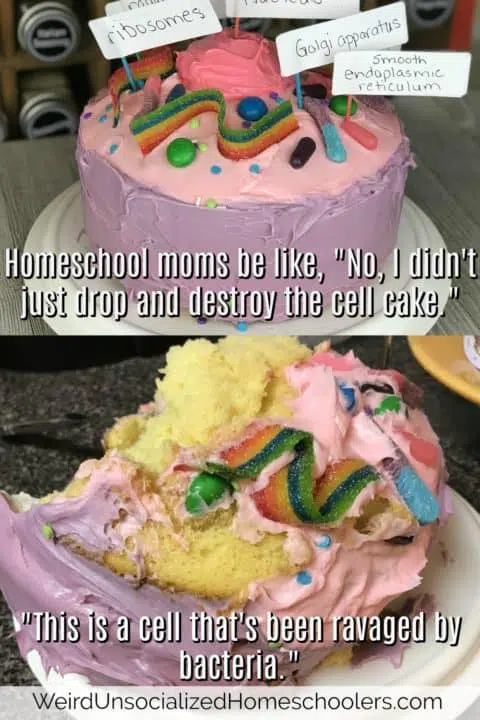 10. Create Art
Your kid doesn't have to be an artist, and his projects don't have to be elaborate. Encourage him to choose something that represents some aspect of the topic he's studying. He might try a collage of vertebrates if studying mammals or a painting of sea creatures for marine biology.
Kids can make their own cave paintings on paper bags. Let them create a mixed media masterpiece depicting a historical event or famous person or try their hand at sculpting with clay.
11. Write an ABC Book
Don't skip this idea just because you have high school students! ABC books make a versatile tool for all ages. Use blank board books or homemade books to create an ABC story on any topic. The older your student, the more detail you can require for the book.
Your student can create a math ABC book – A is for angle, B is for base, and C is for circumference.
Try geography – A is for archipelago, B is for beach, and C is for canal.
The possibilities for ABC book topics are endless!
12. Play Games
Games make a fun, low-key way to learn new topics or review concepts. Bingo, matching, memory, or fishing are some of my favorite, easily adaptable, DIY games for almost any subject.
For fishing, tie a magnet to a dowel rod with a piece of twine. Then, put paper clips on index-card "fish" or cut fun fish shapes from construction paper. When kids catch the fish, they have to read or define the word, explain the concept, or answer a question based on what you wrote on the card.
You can also use your imagination, a pack of index cards, and the board from most board games to create your own homemade learning games. Jeopardy is a fantastic game for teens and tweens or try Periodic Table Battleship.
13. Take a Field Trip
We've done everything from caves (for geology) to a replica of one of Columbus' ships (history) to an emergency room (health and safety). We've even done an official (as opposed to a homeschool stereotype) field trip to a grocery store.
Heading out to see the things you've been studying in person is one of the best hands-on learning activities around. Simple, stress-free homeschool field trip planning tips make a group outing a breeze. Try my field trip ideas for middle school and high school students or get some fantastic field trip ideas for preschoolers.
Hands-on activities for kids and teens make learning fun and memorable – plastic army men and 5-year-old innocent bystanders not required.https://www.weirdunsocializedhomeschoolers.com/encounter-with-a-homeschooler/
What are some versatile hands-on activities that you and your kids enjoy?
You Might Also Like