Retelling The Story of The First Thanksgiving
Pam shares an adorable Thanksgiving printable crafts that your little ones can use to retell the traditional story of the first Thanksgiving.
"Mommy! Do you want to come see my show?!" The familiar call from sweet, childlike voices echoes up from our basement playroom. When I join them, the entertainment begins with favorite tales reenacted by My Little Ponies or Lego Mini Figures with 7- and 5-year-old voice-overs.
Do your kids enjoy acting out stories? Incorporating age-appropriate role-playing into your homeschooling is a fun way to enhance a lesson or assess comprehension. After reading a story or teaching a concept, ask your children to retell it to you, summarizing the plot or main points.
My kids particularly enjoy retelling with visual aids. So as (American) Thanksgiving approaches, we had fun creating these simple Thanksgiving printable crafts – Pilgrim and Native American storytelling props – and retelling the traditional story of The First Thanksgiving.
Supplies Needed for Thanksgiving Printable Crafts:
(4) empty toilet paper rolls
crayons/markers/colored pencils
scissors
glue
paint (optional)
How to Make the Thanksgiving Printable Crafts
First, color the Pilgrim and Native American Storytelling Printable.
Then cut out each character and the paper strip on either side (keeping both intact).
Someone thought the project would be much prettier if we painted the toilet paper tubes, but this step is completely optional.
Glue the paper strips around the toilet paper roll.
When you're finished, display your cute crafts as a seasonal decoration or use as props in re-telling the story of The First Thanksgiving.
>>Download your free Pilgrim and Native American Storytelling printable.
What are some fun ways you've incorporated storytelling into your lesson plans?
You Might Also Like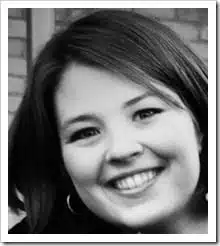 Pam Odd is a homeschooling mom of five, graphic designer, and children's literature lover. In her pre-mommy life she taught first grade. She believes we all have some spark of creative ingenuity in us and because of that, everyday life – even with potty training, electricity bills, and dirty dishes – can be creative. You can find her at Keeping Life Creative.
This article was written by a Weird, Unsocialized Homeschoolers guest author. See the author's full bio in the body of the post.