4 Essential Tips for Homeschooling a Child With ADHD
Homeschooling can be challenging, especially if your student has ADHD. Make it easier with Shawna's four essential tips for homeschooling a child with ADHD.
When my child was diagnosed with ADHD almost three years ago, we were already homeschooling.
We already had routines in place that accommodated his attention gaps. I knew he needed short bursts of learning, rather than long sessions. I thought I had it all figured out, and I wasn't the least bit concerned.
Fast forward about a year post-diagnosis, however, and I was fighting a daily battle – not with my son, but with my expectations of how learning should be, ADHD or not.
I knew we needed an out-of-the-box approach for my out-of-the-box learner, but I found myself, over and over again, going back to a more traditional school approach. I wanted worksheets and textbooks. Not for him, mind you. No, I wanted them for me.
It took me a while to let go. To embrace the reality that our homeschool was going to look very different than the one in my mind. And, on Instagram.
Here's what I wish someone would've shared with me years ago, as we navigated an ADHD diagnosis and homeschooling.
Tips For Homeschooling A Child With ADHD
1. Multi-sensory learning is your friend.
We hear a lot about multi-sensory learning as an optimal approach for most learners. For a child with ADHD, this approach is essential.
My child needs to move to think. Asking him to sit still and listen was not only an unrealistic expectation. It is counterproductive to his ability to learn and retain the information. Now, even at 13 years old, my son is rarely required to sit at our table for learning. Most of the time, he is hanging upside down on the couch, or sitting with his foot up on the coffee table next to his paper while he writes.
He also needs to take in information in a variety of modalities to help him concentrate. This means we use audiobooks, YouTube videos, colorful posterboards, hands-on crafts, and frequent outdoor activities to incorporate multi-sensory learning all day long.
2. Don't be afraid to shake things up.
This tip is a big one for me. As I mentioned, I really like worksheets and textbooks. That's how I learn. But it is not how my son learns.
I worried that allowing my son to write his sight words in sidewalk chalk outside didn't "count" as the paper activity in his curriculum.
Every single time I have gotten over my expectations and allowed our homeschool to look a little wacky, my child has learned. (And we've had a lot more fun in the process!)
3. Focus on your child's strengths.
When you have a child with learning differences, including ADHD, it's easy to become super focused on what is not working, instead of what is. Spending more time in areas of strength rather than weakness makes all the difference in my son's overall ability and confidence.
Research shows that a learner allowed to spend the most time studying in areas of strength tends to perform exponentially better in all areas, including the areas of weakness.
Strength-based learning precisely mimics what we do in "real life." Adults rarely pursue careers that require them to be average in everything but instead pursue jobs in areas of interest and strength. For example, I am not a mechanical engineer (for good reason) even though I was required to spend as much time on math throughout K-12 as someone who is.
The same is true for our children, especially with all the unique gifts and strengths that come with an ADHD diagnosis.
4. Just because it's difficult doesn't mean you are doing it wrong.
This lesson is perhaps the most important one I am learning in our homeschool and our lives. Helping a child with ADHD learn can be a challenge. It can be a cry in the bathroom, pretty sure you are failing, what were you thinking becoming a homeschooler level of difficulty that leaves us feeling like we are getting it wrong all the time.
The truth is, sometimes, it's just challenging. That doesn't mean you are doing it wrong.
Most of all, I want you to know you are not alone. Homeschooling a child with ADHD can feel isolating, even within the homeschool community. If you would like more support and information, my new book is now available. Homeschooling Your Child With Special Needs: Practical Support and Encouragement for Learning With Differences includes intensely practical examples and encouragement for navigating the day-to-day. It also has an entire chapter dedicated to ADHD.
You Might Also Like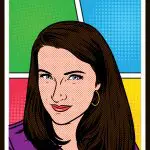 Shawna Wingert is a special education teacher turned writer, speaker and consultant. She is also a homeschooling mom of two brilliant boys with differences and special needs. Shawna has written four books for parents of special needs – Everyday Autism, Special Education at Home, Parenting Chaos and her latest, Homeschooling Your Child With Special Needs. She has also been featured in special needs discussions on Today.com, The Mighty, The Huffington Post and Autism Speaks. You can find her online at DifferentByDesignLearning.com. You can follow Shawna and Different By Design Learning on Pinterest, Facebook and Instagram.